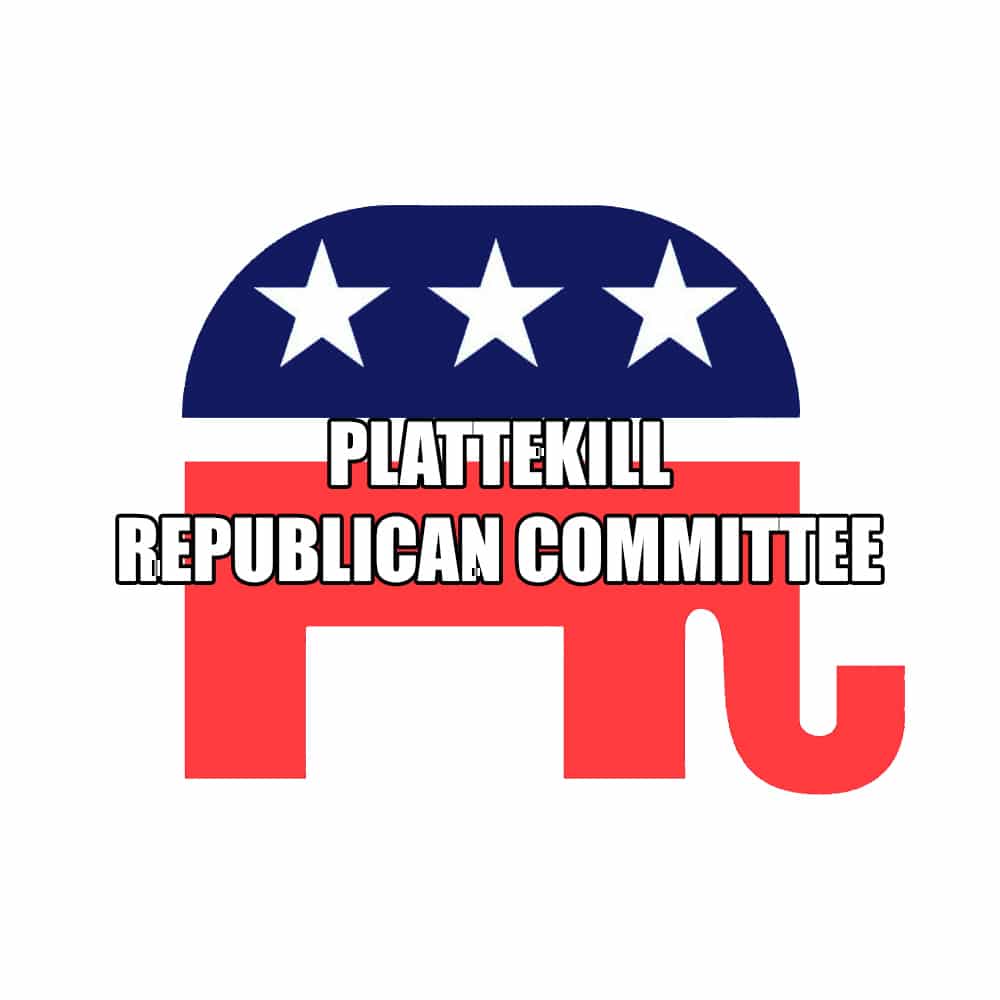 Republican Town Committee Caucus & Electoral Cards
Project Overview: Design, Copy, Print & Mail for Pre-Caucus and General Election Cards
Location: Modena, NY
Industry: Political, Political Town Party, Republican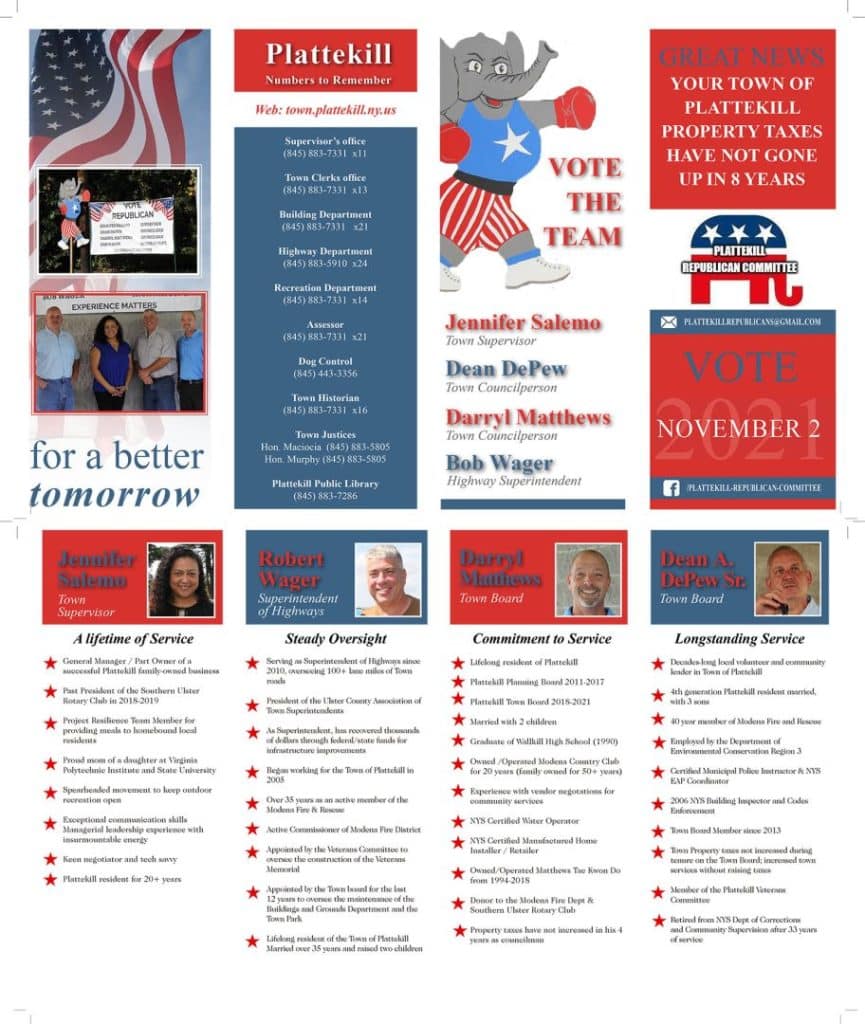 The Town of Plattekill Republican Committee has a history of solid caretaking of the town citizens, regardless of party, with strong leadership and fiscal responsibility. The committee members exemplify true public service and still keep an open mind to new ideas. Our job at Cornerstone Services, every two years or sometimes each year, is to provide "360" full service campaign support with the following:
(a) messaging content [filling out content with additional copyediting wordsmith contribution from keywords or partially provided content;
(b) re-touching cell phone-generated pictures [these are both individual candidate and event-related photos, and are edited using Adobe PhotoShop; selected images may then be cropped and used for postcard, banner, billboard or even newspaper display ads];
(c) designing and printing oversized postcards or flyers for the general election [here we take what we call the "same-by-different" approach were we preserver the client "brand" and logo(s) throughout each design, but we use different mailpiece designs and sizes to ensure that each mailpiece is both novel and relevant for the voter household];
(d) profiling intended voter households [using the CRST BOE (Board of Election) internally constructed software, we are able to run multiple voter scenarios based upon past voting history among other statistical and demographic indicators.]
One important point about profiling voters for this client and others: at the least, and perhaps most importantly, we don't reward voters who are registered and then don't show up at the polls! If a voter or voter household hasn't show up in at least 4 years, then such address is statistically unlikely to represent a future voter based upon the current occupants. When resources are limited and time is of the essence, we run probability-to-vote scenarios. Each race is different and each candidate needs to do things that we cannot do (e.g. knocking on doors, or, meeting voters in front of the post office). Nonetheless, we've won at least three elections with fewer than five votes. Thankfully, given the strength and solidity of the Plattekill Republican Committee, their races were less eventful!