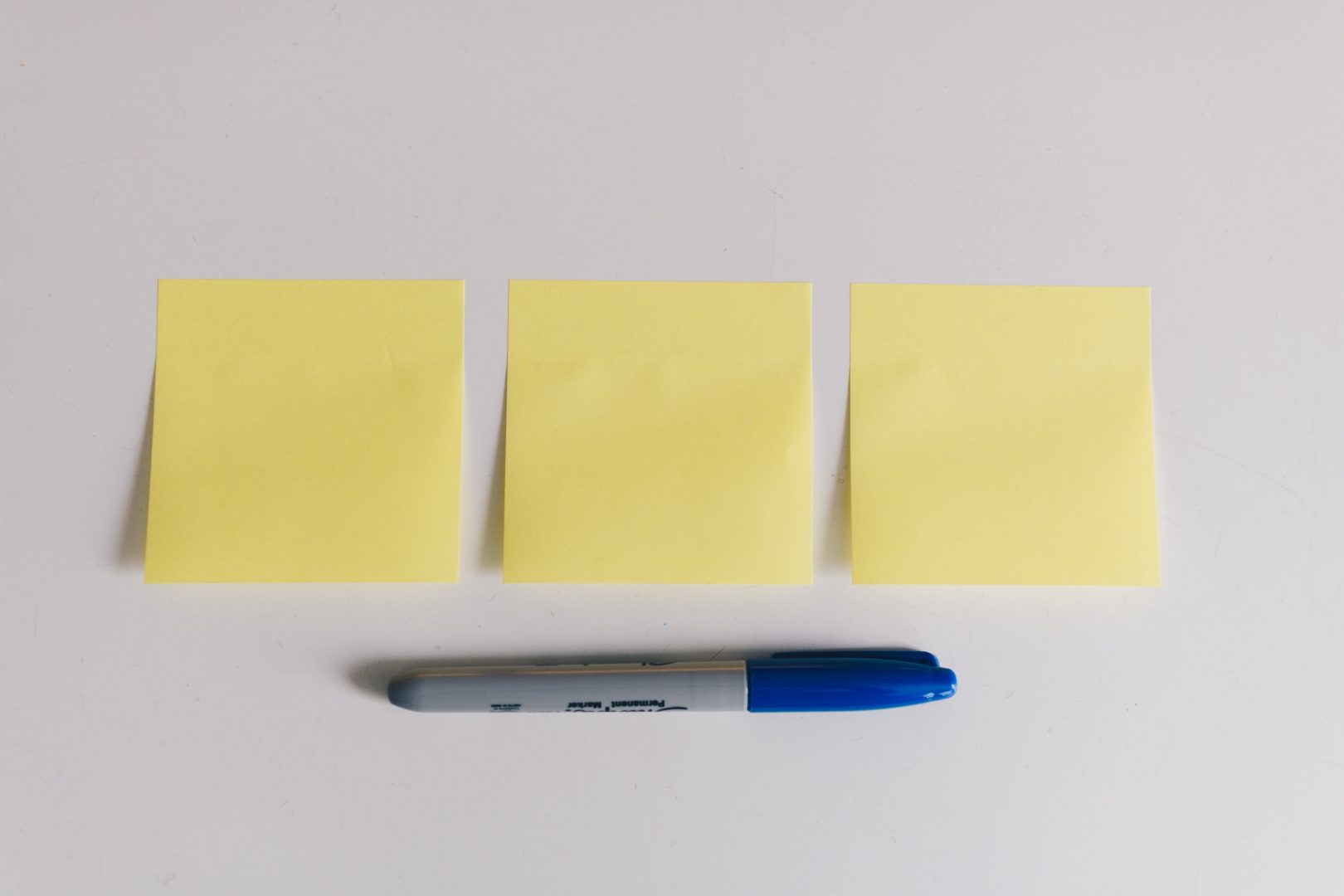 Mail piece design can be rather intimidating. Thankfully, for you, we broke it down into three essential, easy-to-understand rules.
After working so hard on a mail piece design, you don't want people tossing it in their trash. Most bulk mail is tossed aside because it fails to pass what we call "The 3 Rules for Winning Mail Piece Design."
Whether your mail piece is commercial, non-profit, or political, you want it to clear the bar on any one of these rules. By following our three simple rules, you are giving your mail piece the best possible shot at getting noticed by your recipients.
RULE ONE: PRESENT A COMPELLING OPPORTUNITY
Your mail piece design needs to be, direct. You need to make sure that you are saying what you mean, and that you mean what you are saying. You want to be sure to make clear what your enticing opportunity is.
In other words, what is the immediately perceivable value or exclusive product that you can offer the recipient now. The expression of your advertisement must provide the recipient a "compelling opportunity."
The Law of Exclusivity
Maybe you have a service/product not found or gotten anywhere else. You, and only you, can deliver something of known value – you appeal to desire via the law of perceived scarcity.
Firms that sell autographed sports memorabilia or limited-edition luxury goods.
If you are running for public office, you, and only you, are the one candidate with knowledge and leadership to solve a community's problems.
If your non-profit helps eradicate world hunger, then a contribution is the best possible means for the donor to help achieve this end.
Offer Significant Cost Savings
Use dollar amount and not a percentage on your mail piece design. Using percentages rarely presents a "compelling opportunity" and makes people have to think – engage in a mental calculation – to understand the importance of your value… you lost them at 10%.
Offer Immediate Unimpeded Accessibility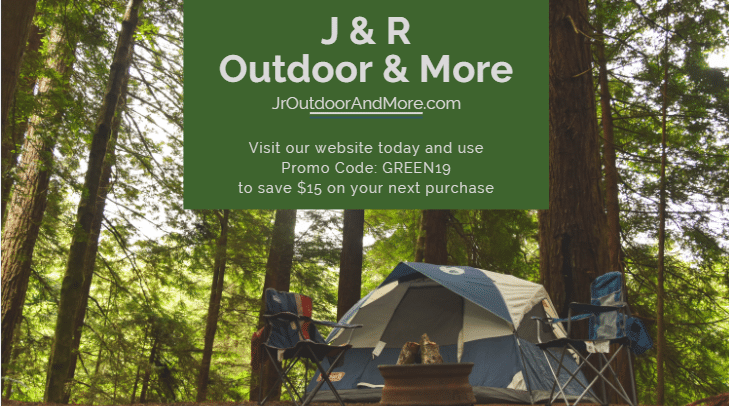 Add urgency for your recipients. Use an easy-to-get approach such as "can be used today." Present a ready-to-use value, making the recipient feel as though your mail piece is showing up at just the right time.
Provide an immediate download from your website if the recipient signs up online– just use the code provided on the postcard.
Bring this card in by month-end for $500 back on a new lease.
You can also tie in the law of scarcity here and create an accelerated value by corralling the opportunity to be present for a very short-term time-frame.
Make It Personal
Through the appearance of exclusivity, present something situation-ally unique to the recipient. You want to make them feel as though there is a one-on-one communication between you and them.
If the addressee went on a meditation retreat last year, suggest that they come for a refresher retreat this year and offer a free 1-hour yoga class for legacy retreat-ants only.
Art galleries use this in creating showing for a VIP group of collectors – they could come and see "new works" from a particular artist if they simply RSVP from the site.
Fundraising and Grant Challenges
The compelling opportunity is to double your take. "Your $100 contribution is now worth $200 in July only" Pick an item you really need or must get, and set up challenge grant with some of the bigger donors.
If you are an EMS/EMT or Fire Department, let's say your department could use a much-needed bariatric stretcher (able to lift patients over 1,000 lbs.,) focus on that for your fundraising and then briefly how the department could save more lives with such equipment. The larger donors will appreciate seeing their funds go to maximum use, too.
RULE TWO: FIX A MASSIVE PROBLEM
What can you or your business offer to solve a massive problem? One approach tactic is – and there's no way around it – to inflict pain upon the direct mail recipient.
Finances or Taxes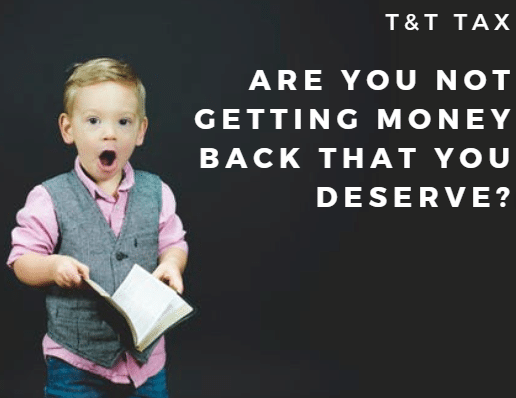 "Are you getting money back that you deserve?" Note how presenting the message in the form of a self-answerable question invokes an immediate recipient response. Likely, the answer is "I'm not sure." Make the recipient feel as though they should be coming to you to either answer their question or, hopefully, have you help solve their problem.
Tax preparation companies have been effective in the past in using potential pain (i.e. perceived loss) as a means of getting people to walk in the door.
Home Maintenance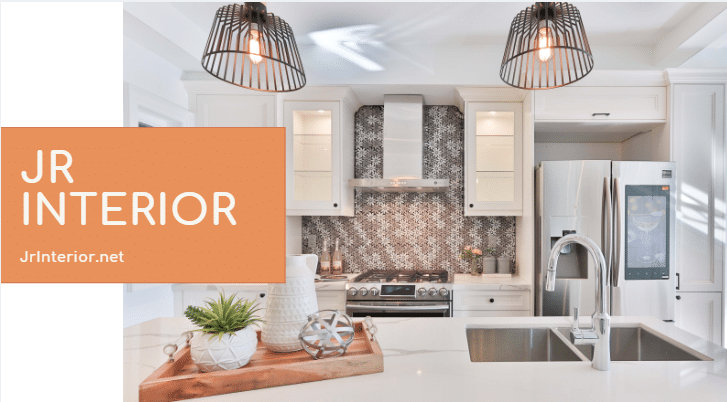 Good photos get to the point, and large home maintenance projects are a source of great anxiety for most homeowners. Your winning approach is to solve these massive problems decidedly. Accentuate the problem, and your cure for it, and not your cure with nod to the problem.
Who likes termites? Pest exterminators know that they need pictures of pests, not happy clients, on their mailers.
A well-designed roofing or basement treatment postcard or self-mailer flyer knows that it is essential to show before and after photos, and not just talk about how problems are solved.
Health, Medical and Dental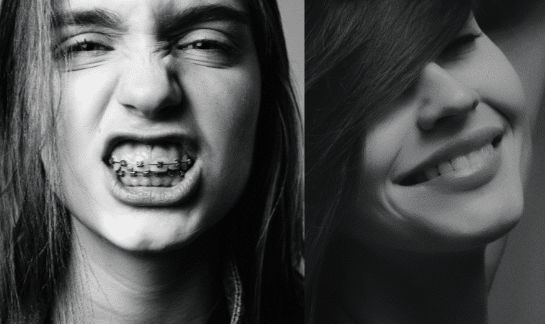 A direct mail letter needs to not just to help people solve issues but also address the emotional issues that accompany the solution. Our rule here is simple: on your mail piece design, the text should follow the images, and not the other way around.
Some orthodontics offices show pictures of "before and after" teeth just as nutritionists show before and after images of patients with weight issues. Your winning approach is to cite the problem and offer the fix via imagery.
One of our tips for fixing a massive problem is that it should be a problem to which the recipient is already and immediately aware, requiring no further education on product awareness.
Therefore, to attain the winning approach, you must know your audience and potentially avoid bulk saturation mailings when unsure of problem familiarity.
RULE THREE: MAKE PEOPLE INSANELY CURIOUS
If unable to present a compelling opportunity, or solve a massive problem, you must be able to make the addressee insanely curious about you. This is not easy to do, but here are some proven options to achieve this:
Little or No Text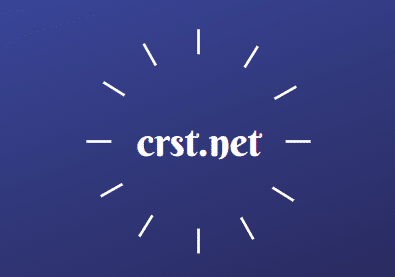 You can invoke curiosity by using a web address only with your logo on an over-sized postcard. If your brand is strong enough and your website robust enough, you have enough essential information to drive people to your site.
BMW used to run magazine ads that had nothing in them other than a forest behind an open road.
Unusual Card Sizes and Color

We do this a lot… Cornerstone often uses atypical MAIL PIECE sizes and florescent envelope colors. When was the last time you received a square postcard? When was the last time you got a Martian Green, lime-color envelope? Yes, these cost slightly more than conventional approaches, but the bigger cost is not having grabbed the recipient's awareness when you the opportunity to do so.
Fonts and Sizes
We consider our job to be getting your recipients to look at what we send them on your behalf. Your job is to be of value in some form or another. We know well that we can't help sell the MAIL PIECE addressee on you if they don't look at what is in their hands.
TO SUM IT ALL UP
Rule One: Provide the recipient a "compelling opportunity."
You want to be sure to make clear what your enticing opportunity is on your mail piece design.
Show that your service/product is exclusive
Offer Savings and
Rule Three: Make the recipient insanely curious about you and your business.
Use imagery and graphics with little or not text and drive people to your website.
Try using an unusual card size or color as well as fonts and sizes to really grab your recipient's attention.
If you are willing to keep in mind these three rules you should be well on your way. Even better, if you can combine more than one of these rules, you have given your mail piece design the best shot possible.
Our Project Management team at Cornerstone Services has seen, studied, created and sent thousands of Standard (Commercial) Rate and Non-Profit Org "bulk" mailings. In raising either cash or awareness, we know how to do this.
When it comes to mail piece design, we understand the essential rules, and we get the job done.
Management/Sales & Marketing
Cornerstone Services, Inc.